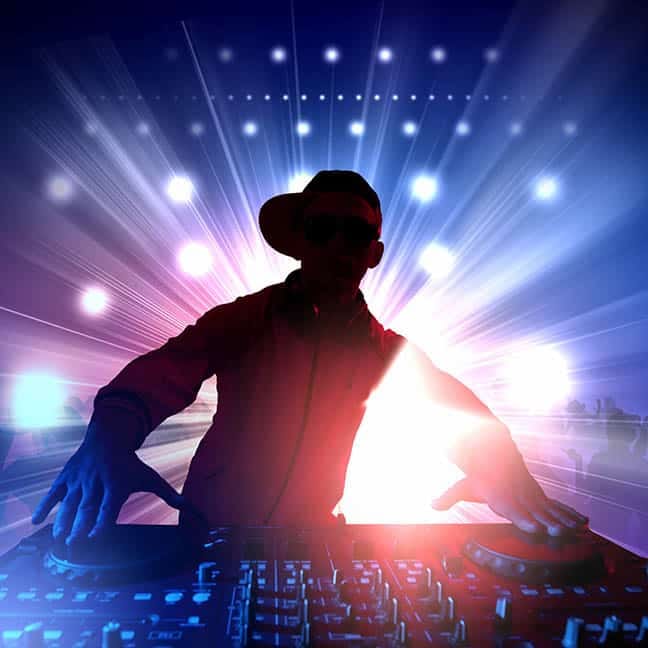 Finding a good wedding DJ has become as a crucial aspect to have a grand wedding reception. Hiring a wrong one can ruin whole of your event. It is therefore quite essential to decide upon choosing a right wedding DJ.
People usually hire DJs as these are less expensive than a live band. There are a number of DJs that you can choose from. The key facet that you should consider is the experience and expertise.
Here are some of the key aspects that could you in choosing a Good wedding DJ.
Search for Wedding DJs
The first step towards hiring a right wedding DJ is to search and prepare the list for wedding DJs available in the near-by locality. Also prefer 'word-of-mouth' referrals. You can also ask friends, family members and co-workers.
If you have already booked a photographer for your wedding, it would be wise to consult with them. You can also approach a wedding association or group.
Use Review Sites
In order to pick a good wedding DJ, it is helpful to go on the web and check what experts are saying about a particular DJ service.
You must choose a reputed wedding review site to get the clear and unbiased review so that you can make the right decision for choosing a DJ for your wedding night. You can also check out the negative reviews that help to identify the clear scenario.
You should choose a DJ that can make your guests fill with entertainment.
Is Wedding DJ Worth to Consider
If you are considering any specific DJ for your wedding night, it is essential to look upon its services and expertise. A professional wedding DJ must have a website where you can go and explore its service or communicate with them.
It is important to check what types of music instrument and tools they are using. You should also explore which type of songs they have in the archive. It needs to check, a DJ that you are going to hire has the advanced instruments to make your party a brilliant one.
Ask with Wedding Professionals
It would be wise to ask with other wedding professionals to review the list you have for prospective 'wedding DJ list'.
A catering company or tent rental company must have the knowledge which DJ would suit better.
Schedule Interview with Each DJs You are Considering
You must have narrowed down the list and it's the time to meet in-person with DJs so that you can finalize a DJ who can perform in your wedding night.
When you go to meet with DJs, it is essential to be prepared with your questions that can help you deciding about hiring a god DJ.
Price Aspect
You can hire a Persian DJ to make fun for your guests. When you are finalizing about hiring a DJ, it is extremely important to consider the pricing as some can offer you the DJ services at higher rates. You should analyze the DJ services and entertainment that they are offering.
Don't take chance. Hire only a professional DJ would be the best bet.
Categories: Arts & Entertainment