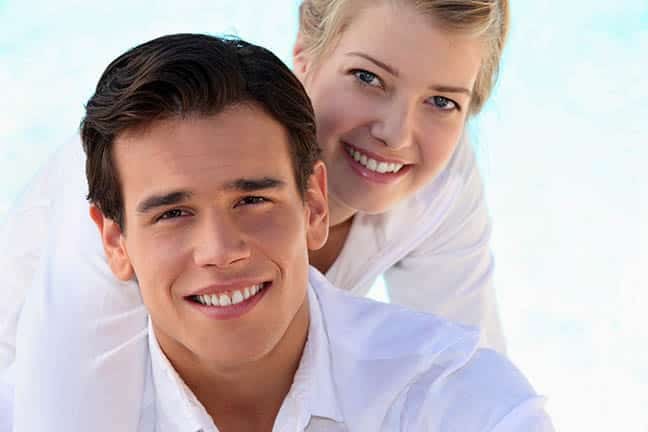 Now that summer is almost upon us and patients everywhere will begin enjoying the summer heat in pools of every shape in size, it's time to take extra special care to look after teeth of every shape and size. Did you know that the chlorine in your average backyard pool contains chemicals that can actively wear away the enamel of your teeth?   Especially when it comes to over-chlorinated public pools, long-term exposure to chlorinated water can make your teeth extra susceptible to cavities and decay.
When it comes to your teeth, there's quite a lot you can do right and equally as much you can do wrong. While brushing, flossing, and regularly rinsing with an antibacterial mouthwash are a great start when it comes to avoiding the need for cosmetic dentistry or dental bridge placement in the future, there's much more you can do to keep your teeth healthy. Fortunately, the "much more" is relatively simple, and for the most part – it all comes down to knowing about the many foods and habits that can quite sneakily damage your teeth – sometimes without you even realizing it.
With this in mind, your first course of action should be to make sure that you drink water while you swim, and avoid highly acidic beverages while you're at the pool. This is because, with the chlorine working against your teeth, acid and other damaging substances have an easier time doing their damage to your teeth.
Just Because It's Not Soda, Doesn't Mean It's Good for Your Teeth
By now, it's fairly obvious to patients everywhere that drinks like sugary energy drinks and soda aren't exactly good for your teeth. Think about it, would bathing just about anything else in fizzy acid be a good idea?  But don't just stop at soda, either. Guzzling gallons of lemonade this summer, or an over-indulgence in acidic "adult" beverages like margaritas, white wine, and anything with sour mix also exposes your teeth to acids that contribute to decay, abrasion, and – ultimately – cavities. Just remember – if it's sweet or sour (or both), follow it up with a water! Not only will this keep away the dreaded hangover, but your teeth will thank you.
Your Morning Smoothie
As more and more patients aspire to get fit for the summer, you may notice that the grocery store shelves are running dry when it comes to the many ingredients for a deliciou smoothie. But don't forget! The Fruit in your healthy smoothies can contribute to erosion and even the discoloration of your teeth. The easy solution? Drink with a straw! And, as always, water is the great equalizer.
Looking for more great tips for healthier teeth? Our friends at Primary Dental Care are a team full of experienced dentists in the Garden Grove area, dedicated to offering the highest level of care. To learn more, visit their blog.
Categories: Health & Fitness