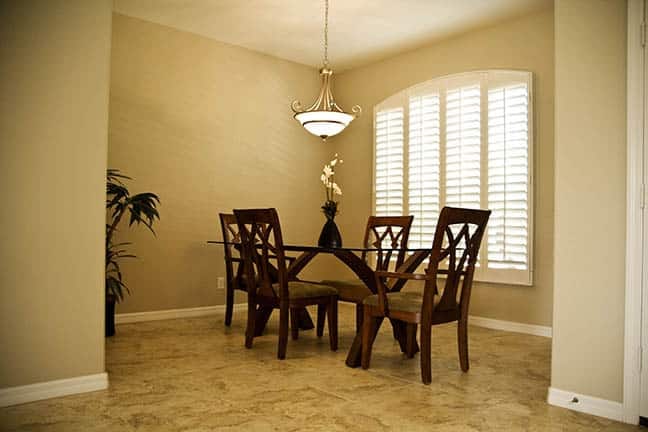 By providing minimal care and maintenance, you can enjoy the lifetime beauty and carefree operations of the window shutters. Both interior and exterior shutters don't demand any special care and maintenance. Also, you don't need any professional for window shutters cleaning. Using already existing cleaning stuffs, you can clean your window shutters on your own.
How to Clean Window Shutters
Window shutters are both decorative and functional. In order to preserve their beauty and functionality, you are required to pay attention over their cleaning. Otherwise, dust and dirt will completely takeover your shutters. Since plantation shutters come in a variety of materials such as, wood, vinyl and painted, their cleaning methods are different. You cannot use one general method to clean all the types of window shutters.
Cleaning wood shutters
In order to clean wood shutters, you will need- Dusting cloth, vacuum cleaner, tooth brush and wood polish.
Once in a week:
Use soft brush attachment with your vacuum cleaner and vacuum clean your window shutters to get rid of the dust and dirt particles.
Once in a month:
Clean your wooden shutters with the help of dusting cloth and then apply wood polish on the shutter panels. Use stepping stool or ladder to reach at the top of the shutter. This process will provide the scintillating shine your shutters.
TIP: Never use soap water or scrubber to clean your wooden shutters. These stuffs can badly damage your wood.
Cleaning vinyl shutters
In order to clean vinyl shutters, you will need- vacuum cleaner, bucket, dish soap, lukewarm water, cleaning rags, tooth brush and towel.
Once in a week:
Vacuum clean your vinyl shutters to remove the dust and dirt accumulation. You can also use the dry cloth for dusting purpose.
Once in a month:
Dampen the cloth and clean the vinyl shutter panels. You can use water and soap water to clean the vinyl shutters, as they can handle water.
So, these are some simple tips for cleaning different types of window shutters. However, to get better idea about what to use and what not to use on your shutters, you should consult with your shutter contractor or read user manual.
Categories: Home & Garden