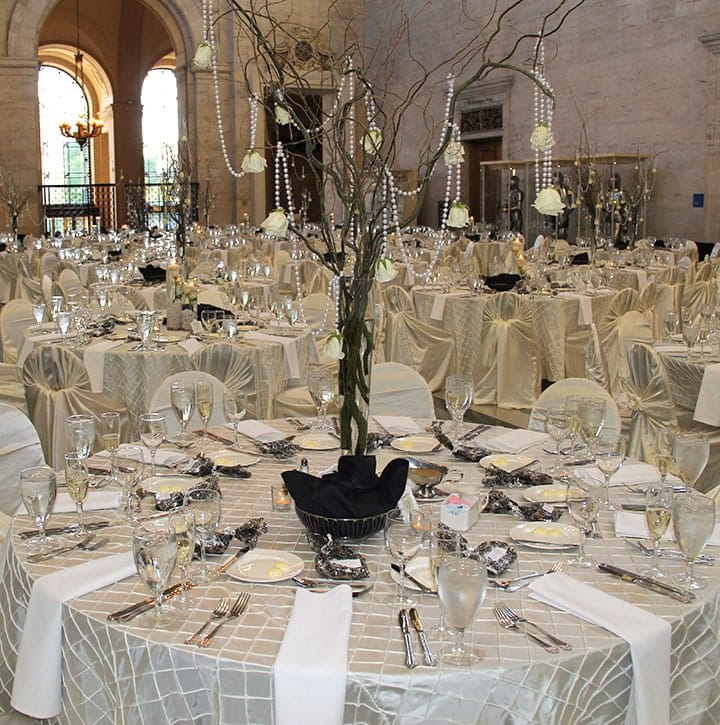 Wedding, no doubt, is the most precious event in anybody's life.  As it is the only once in a life time event, and the most dreamt event of any youngster, it is natural that everybody wants to make it the most memorable and perfectly planned event. One most important aspect one need to consider seriously while planning a wedding event is how to make the reception most joyous one. This can be achieved only if meticulous care has been taken in minute details of almost all matters including wedding chair cover rentals.
Things to know about wedding rentals
Providing beautiful and comfortable dress to chairs with wedding sashes and elegant covers is one easy way to make a wedding reception more elegant.  In the United States there are a wide variety of chair covers  available for rent as well as for sale right now. The type of chair cover you are going to select will be entirely based on the type of the chair you are going to use, your budget and the theme of the wedding. The fabric used in each type of chair cover is different from one another. Some of the most popular type of chair covers used by chair cover rentals for wedding reception is detailed below.
Scuba chair cover
For persons who have not yet decided the type of chair to be used for the wedding reception, the scuba chair cover will be the most suitable one. Regardless of the type of the chair like tall or short this type of chair cover can be used for any kind of chair. This type of chair cover is very flexible and it can be stretched vertically as well as horizontally. Requirement of minimum maintenance is another advantage of this type of cover. The benefit that it makes sitting easier for the guests is the important reason for the wide popularity of this type of chair covers. Most wedding chair cover rentals have good amount of this type of chair cover with them and for this reason it is the most commonest form of chair cover found in wedding receptions.
Banquet chair cover
If you are using banquet chairs without any arms and with long backs, this type of cover will be most suitable for it.  The fabric used in this type of covers is often polyester or satin. Paired with satin sashes they look gorgeous.
Lycra chair cover
This is a unique type of chair cover that can be fitted snugly and tightly on any type of chair. As the name indicates this cover is made out of lycra. Requirement of minimum maintenance and ability to wipe dirt easily make it most loved by wedding rentals.
Mechanical stretch chair cover
Mechanical stretch chair covers are the most suitable one provided by party rentals nyack for grand wedding functions. These are highly stretchable and specially made for perfect fit to any type of car chair.  The main advantage of this type of chair cover is that they can be used for smaller chairs as well as larger chairs which are foldable.
Categories: Arts & Entertainment