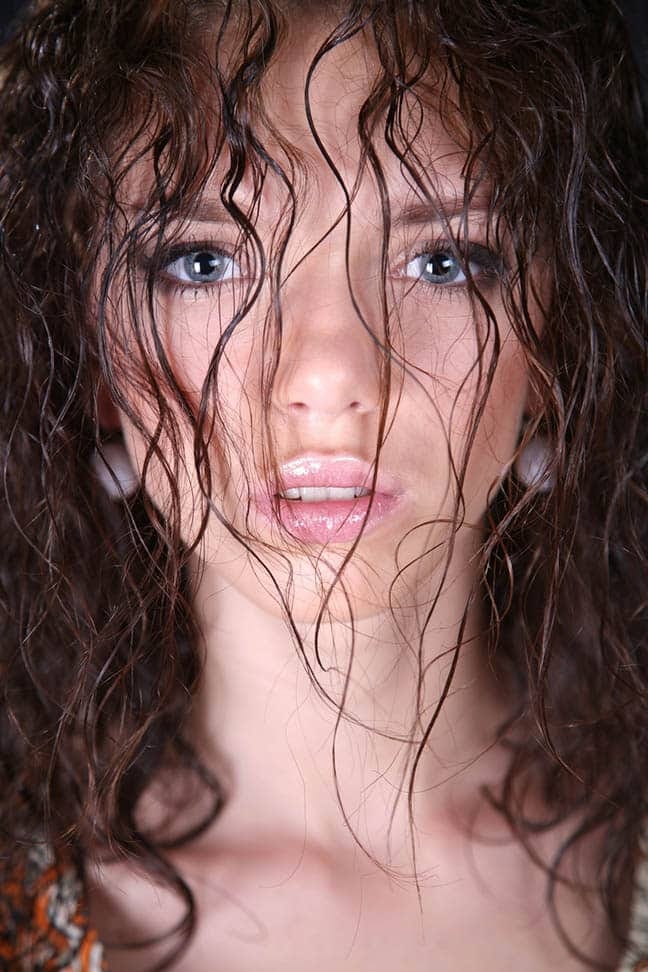 Hair extensions look really awesome, that's why people crave to have them instilled from hair extensions salons but there are few things that are kept hidden from other's eye, and can only be felt by girls embodying hair extensions.
Here's a list of things only girls with hair extensions can relate to.
You'll Be Scared Of Letting Them Be Seen
When you have hair extensions done, you have a slight fear of them being visible to everyone. You'd certainly want people to believe that these are natural hair as extensions tend to get perfectly mixed with the natural hair. If you've chosen the right kind of extensions, they get easily blended with the hair you naturally possess.
Let us suppose, there is some crazy wind blowing around you and you're not alone, there's a group of people sitting close to you, all of them would be able to witness you from a close angle and hence your extensions can be exposed. Your fear is partly justified but there is a plethora of ways through which you can handle your hair extensions well.
It Can Be No Less Than A Nightmare If You Sleep With Them
It can totally ruin your night if you accidentally sleep with these extensions. You can't afford to commit this mistake as it can prove to be a terrible nightmare for you which you might regret later on. It's compulsory that you take these extensions off before hitting the sack. Sleeping with hair extensions is truly a terrible gaffe and you should never even think of doing such a thing.
It is always better if you take these extensions out and brush them properly and put them aside before sleeping or resting. Do not make a hurry when you feel like you need some sleep. Just stay awake for a little longer and settle your hair extensions on your dresser and have them brushed properly.
They Can Make You Feel Itchy If The Weather Is Hot Outside And You're Staying Outdoors For A Reason
If you are wearing hair extensions in extremely sunny weather, you might feel your scalp getting itchy. It's perfectly natural to feel that way on a hot day. Girls who wear extensions know what cost they pay in order to volumize their hair. People might be complimenting their extensions assuming they're good to wear, but the person wearing them knows what brunt they're bearing. Extensions are certainly good to wear but not on a sunny day.
Do some favor to yourself and allow your natural hair to take the command. Forget about your hair extensions when the weather is too hot to handle. Just rely on your natural hair and their ability to attract the gazes.
You Can't Stop The Gaze These Hair Extensions Invite
Of course, when you wear hair extensions your hair looks improved in terms of volume. If you are putting on hair extensions of a different color, then you look vogueish and you tend to attract more attention. You are likely to draw more audience towards your hair if you have these extensions instilled in your hair. On top of that, you look extremely cool with these extensions. You're going to receive a lot of glimpses when you opt for these extensions, and there's no two ways about it. So, if you are heading towards a salon for hair extensions, be prepared to be more popular in a couple of days.
You Don't Need A Stylist To Do It For You, It Can Be Easily Done By You As Well
Instilling these extensions in your hair is no big deal, you do not even need to make it a huge deal. It is not inevitable for you to go to a hair salon and turn yourself in for an hour or two. And, of course, you need to worry about your hard-earned money, you can't let loose of it so easily.
You have the option of doing these hair extensions at home, and you could be the one to call the shots. You can do it yourself as it's pretty convenient and not much of a fuss. However, if you can, head to a fusion extensions salon for getting them instilled in your hair perfectly. hypno
Categories: Fashion