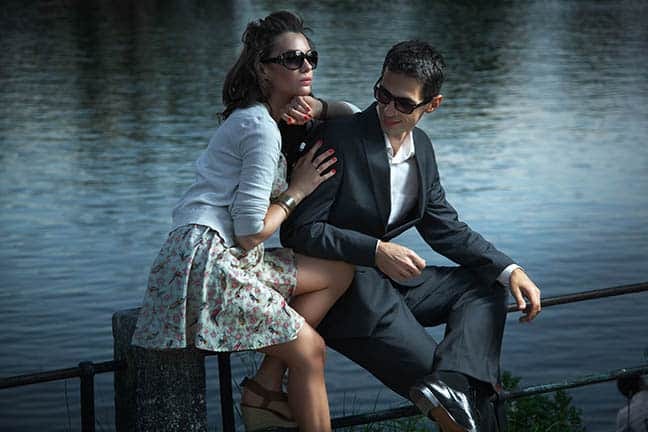 How to find perfect pair of sunglasses?
When it comes to purchasing a pair of sunglasses, it is important to select a pair that fits perfectly with the shape and size of your face. As buying sunglasses according to the outline of your face will not only ensure stylish appearance, but it also provides you with comfortable and easy to handle pair of glasses. Below are mentioned the different types of sunglasses and the face type to help you buy a good pair of eyewear for yourself.
Sunglasses that suits your face
It is not important that the goggles which suit your friend will look equally stylish on you. To ensure an attractive look, it is important to buy the pair of sunglasses which is specially designed for your face type. It's not at all difficult to find the designer sunglasses according to face shape as sunglasses are available for every kind of face cut.
No matter if you have a heart shape, oblong, diamond or round shape face there is a pair of sunglasses present for you. Here is a guide that'll help you buy a perfect pair of goggles for you, have a quick look:
Oval face: If you are an owner of oval face, then you are a very lucky person, as almost every pair of glasses will look cool on you. From aviatorsto wayfarers everything will look decent on your face.
Square face: Square shaped face people have a broad forehead and a well defined jaw line. People with such feature should go for the oval or round shape lenses.  Such as Aviator and Butterfly sunglasses. As these frames will not only provide you with sporty look, but it will also enhance your facial features.
Round face: Round face cut! The most common face shape foundin the world. People falling in this category of face shape should choose the colorful, high on the temple frames as these kinds of glasses camouflage your facial features and makes your face look elongated with thinner and sharper edges. Wraps, shield and square sunglasses are good for round face.
Oblong face: Oblong face is nothing but a rectangular face. If you have such face shape, then you should go and buy a pair of oversized sunglasseswithout any second thought. You can also go for the wayfarers, shield and the rectangular style of glasses, but please try and avoid the small framed glasses.
Categories: Fashion