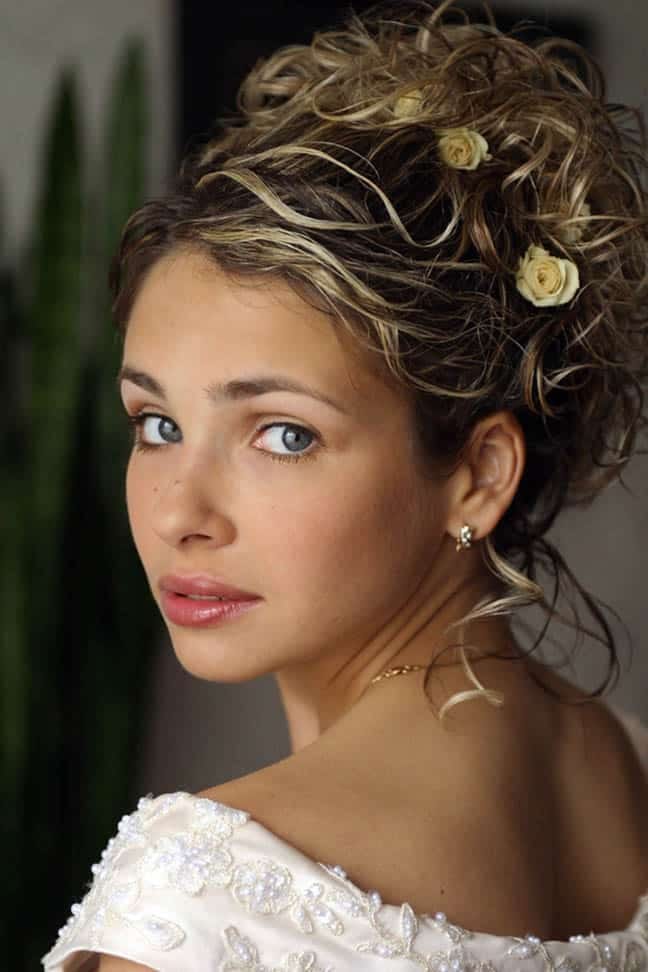 We have all been through the struggle of styling thin limp hair for which no hairstyle seems to suit. Worry no more because salons that do hair extensions have achieved a breakthrough in this regard with micro ring hair extensions.
What Is A Micro Ring Hair Extension?
In micro ring hair extension the stylist will take the clients natural hair and attach it to the weft of the desired extension with the help of a very small ring which will be pressed close to the scalp shunning the need for any glue or adhesive. Rather, individual hair strands are pulled through tiny rings or wefts and then locked.
How Does Micro Ring Hair Extension Work?
Micro ring hair extensions work another way from conventional hair extension. Since no glue is applied to hair extensions, they are the preferred choice for many. The end product is fuss-free and natural-looking hair that is non-damaging.
The aim to flaunt longer, fuller hair runs parallel to flaunting dresses, bags, footwear, and makeup. They are in no way obvious and none can identify them from your natural hair.
Since the beauty industry is constantly evolving, the techniques are getting better day by day.
Who To Trust For This Procedure?
As mentioned above a micro hair ring extension provides 100%results. It is a common concern that the joints of extensions with or without glue are obvious and bulky but a trained hair expert will avoid this pitfall. But you need to see a stylist who has done this job previously with better ratings and reviews. The skill of the technician involved matters most.
Benefits Of Micro Ring Hair Extensions
Micro ring hair extensions are durable. If taken proper care of, they will easily last you 4 to 6 months.
Micro ring hair extensions are safe for your natural hair. They are also secure and look near to natural.
Drawbacks Of Micro Ring Hair Extensions
They don't work with shorter hair because it makes it impossible for the technician to camouflage the micro rings. If you do not intend to have fuller longer hair i.e. just getting the look for a special event etc then this procedure is not for you. The reason being that the amount of time and money required won't do you justice.
How To Take Care Of Your Micro Ring Hair Extensions?
You don't want to drain your resources by not looking after them, do you?
Here is a quick checklist of things that you should either avoid or be vigilant of while caring for your extensions.
Avoid the pool because chlorine present in pool water is largely damaging to natural hair, rest aside hair extensions. They will become matted and lose their luster. If you do feel like taking a dip or two, rinse the chlorine ASAP.
Avoid tight ponytails. With micro ring hair extensions, you should tie your hair loosely otherwise there will be chances that your rings will get pulled or detached.
Use combs and brushes that are specially designed for hair extensions.
Comb your hair from the tips to roots, not vice versa. While combing, use one hand to hold your hair from the roots to protect them from any drag. Work from the tip moving upwards gradually. When all of your hair is untangled, then release the top hair and comb your way through.
While shampooing, use vertical strokes. This way you can avoid any harsh pull. Gently massage your conditioner afterwards to keep your hair protected the entire day.
Tie your hair in a loose ponytail before you sleep. This will protect your hair from tangling and protect the joints as well.
Be careful while using hot oils, anti-lice solutions, anti-dandruff shampoo, etc because they are notorious for damaging the micro rings.
Opt For High-Quality Extensions
You should prefer high-quality extensions made from virgin hair, they should match your hair color, and the quality of rings should be superior and according to your hair color too.
All cosmetic procedures have their pros and cons. But if the pros outweigh the cons our verdict falls in its favor and our verdict falls in the favor of micro ring hair extensions. For best results, get it done from a hair extensions salon Potomac.
Categories: Fashion