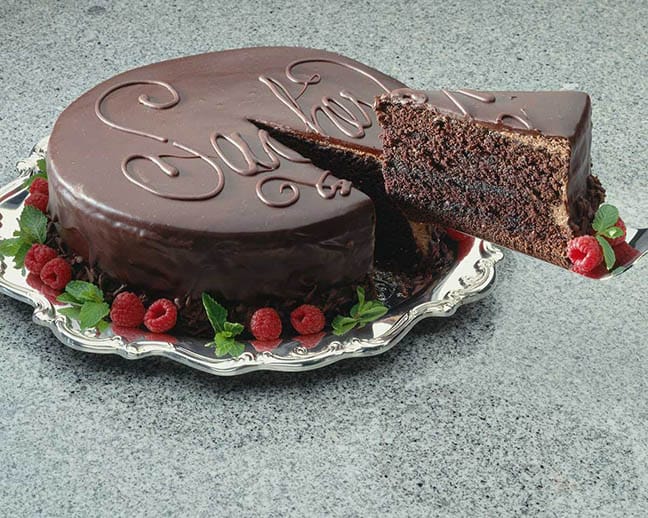 Love cookies and cakes? Then why eat them only for desserts! If you are afraid that eating baked cookies might add extra calories to your body, then remove this thought from your mind. As below are mentioned a few cookie flavors that everyone can make as well as enjoy without worrying about their weight. These are some cookies which you can eat along with everyday meal.
Have you tried these delicious cake and cookies?
There is not much time left, the Valentine's Day is approaching but you don't know what to gift your partner and make him/her happy? If you want to make your partner feel special from the moment they wake up, then what is better than making delicious treat for them! A full tummy makes a person happy after all. So if you wish to pamper your love for an occasion or just on a normal day, you can make them eat handmade cookies purely made by you with your own hands. Below are mentioned a few very tasty and worldwide famous cake and cookie flavors that everyone will like.
Amazing cake & cookie flavors that everyone would love
#1: Dark chocolate pistachio sea salt: Profusely infused with crammed dark chocolate chips, pistachio and sea salt. This cake and cookie flavor is like campfire meeting fine dining. Dark chocolate pistachio sea salt is a perfect mix of sweet and salty taste.
#2: The orange peel: Orange is fruit which itself tastes so yummy and when its peel is added to a cake or cookie, it creates sweet baked heaven. The people who love to eat simple; this flavor is just perfect for them.
#3: Brown butter: This flavor is ideal for health conscious people. As the brown butter cookies are made with the oat meals. It tastes so good, and do not harm your health at all. One can also try this flavor in cake, but it tastes much better when baked as cookies.
#4: Kitsilano: Kitsilano flavored cakes and cookies are loaded with healthy stuff like the sunflower seeds, oats and the dry fruits. One can convince himself that it is a healthy food, if you minus the heaps of Chocó chip, sugar and butter added to make this delicious heaven.
#5: Peanut butter: Ahh! Talking about the best cookie and cake flavor and not mentioning the peanut butter, not happening. It is the best cake and cookie flavor one can ever eat in his/her life.
Categories: Food & Beverage
Comments