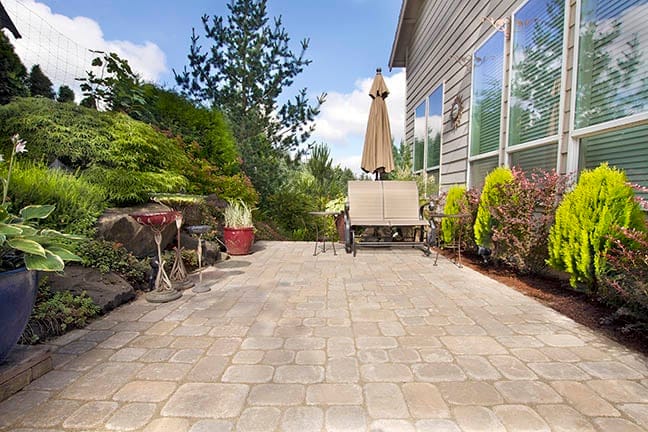 It is advisable to contact a stone patio contractor or some patio builders if you do not want to get stuck in the process of patio building. If you are renovating your patio or making a new one, the stone selection for the patio can be a really time taking process. And it converts the exciting process in to somewhat a tiring procedure.
Why you should opt for the stone patio
Below are some benefits of stone patios. After going through this post, you can understand:
For the Variety of Colors
A long range of colors from cool grey to dark rusty shades of paving stones is available in the market. So, you can choose as per your necessity or desire. A stone patio contractor can help you select better coloring option if you want a mix of two or three colors for the designing purpose. No doubt, color is an essential factor when it comes to relating the stone color with the psychology of colors. Cool shades can help you refresh whereas vibrant colors or shiny surfaces can help you get reenergize. So, choose from the wide range of stone colors and make your patio a place to get fresh and energized.
For Durability
Although we have advised you to select the color of the stone from a wide range of colors, however, never choose any material, either stone or something else, for your patio just on the basis of its color. Stones are more durable as compared to the other kinds of slabs that can be used for patio flooring. Especially, if you know that you will be using patio a lot or want to put heavy furniture on it, then you should go for durability more than any other quality of the stone.
For the Variety of Material
You can have a lot of variation when it comes to using the stony material for the pavement or wall decoration of your patio. You can choose from a wide range to decorate the patio according to the color of the paint in your home or any other thing with which you want to match the stone.
In addition to this, there is a lot of variety in terms of stone quality. You can choose one type of stones or a mixed variety from limestone, granite, sandstone, slate, and a lot of others. Their cost varies a lot from type to type.  So, pick the quality of the stone according to your own pocket. Ask your stone patio contractor to give you suggestions to choose such material which meets your requirement in terms of cost.
To Lessen Maintenance Cost
Of course, when durability increases, it diminishes the maintenance cost. So, your patio project will not prove itself a white elephant in terms of price. It may feel like getting costly stony pavement in your patio is a bit expensive; however, it will surely be more cost effective when you do not have to spend a lot of money concerning renovation or maintenance. A masonry service provider can help you choose better quality stone which will not only reduce the cost of the maintenance but will also add value to your patio regarding overall look.
To Increase the Net Worth of Your Home
Stone pavement adds sophistication to the place it belongs to. So, if you are trying to sell out your home and want to get the desired amount, then this trick can help you. Change the pavement style of your patio to step up the game. Consult it with some patio builders to get the most out of your renting or selling project. In this way, you can promptly raise the net worth of your home by making its outlook better and sophisticated.
All things considered, it is up totally up to you to choose the type of stone. However, we can advise you to choose something better by elaborating different attributes of the stones. So, do consult from patio builders about everything when it comes to choosing stone for your patio; from quality to cost and from variety to durability. Have something to add on? Share. Lagrass
Categories: Home & Garden